If you're a fan of tea, chances are you've heard of Pu-erh tea. This unique type of tea is made from aged and fermented leaves and has a dark color and earthy flavor. But what if you want to add a little variety to your Pu-erh routine? Try brewing sticky rice Pu-erh tea! This is one kind of Pu-erh tea called "Tuo Cha". It's not meant that add sticky rice into the tea-making process but to add some local herb that can provide an aroma like sticky rice. The result is a rich, creamy tea with a subtle sweetness that's perfect for any time of day. Ready to give it a try? Keep reading for instructions on how to brew sticky rice Pu-erh tea.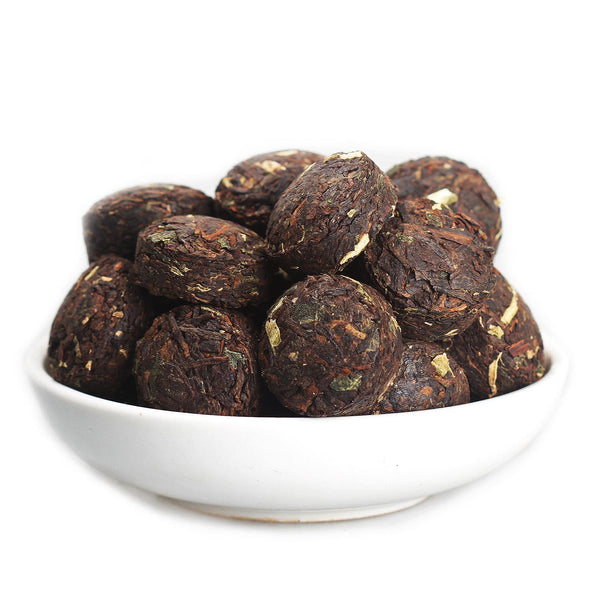 The benefits of drinking sticky rice pu-erh tea
Since this is a fermented tea, it contains all the same benefits as regular Pu-erh. It's full of antioxidants, which help protect your body from free radicals, and may also have anti-aging properties that fight wrinkles. It also has low caffeine levels, so it's safe for all people!
How to brew sticky rice pu-erh tea
Keep in mind that you'll need to have sticky rice Pu-erh tea "Tuo Cha" on hand to complete these steps. If you don't have any, you can purchase some online from our shop.
1) Measure the amount of sticky rice Pu-erh tea that you'd like to brew and place it into a teapot or other container.
2) Fill your kettle with water and bring it to a boil. You'll want to use fresh, filtered water for this step.
3) Pour the hot water into the pot with your tea leaves or Pu-erh tea, and steep according to the instructions on the product's packaging. Some Pu-erh teas are steeped for longer periods, whereas others are steeped for shorter amounts of time.
4) Strain the leaves or tea bags out of your finished tea and enjoy!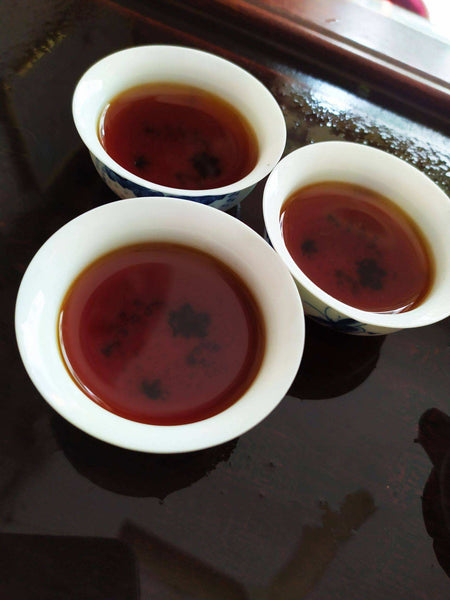 What type of teapot and cups should you use for sticky rice pu-erh?
We recommend using a porcelain pot and cups to serve your sticky rice Pu-erh tea. This material will retain heat well, which is important when brewing this type of tea.
How to keep Pu-erh Tea fresh?
To keep the leaves from absorbing other flavors from the kitchen, store them in an airtight container in a cool, dark place. You can also store your loose Pu-erh tea in this type of container, but take care to ensure that the leaves are separated from one another. This prevents them from getting crushed and changing their flavor profile.
That's it! With just these simple steps, you'll have the perfect cup of sticky rice Pu-erh tea.
The perfect time to drink sticky rice pu-erh tea
This type of Pu-erh tea can be enjoyed any time of day. It's especially nice when served with a light, sweet dessert after a meal.